"If only the Declaration of the Republic of NE Victoria would surface from the British Museum"  
FB Comment 2019
"I believe when captured at Glenrowan Ned Kelly did have in his pocket a declaration for a Republic of North-East Victoria."  
FB Comment 2019
"So Stuart…..is your ego willing to accept the possibility there is a mysterious document relating to the republic (be it a declaration, call to arms, whatever) which is missing?"
Blog Comment 2019.
Imagine having a discussion with someone who said he has just remembered that at an exhibition in 2012 he saw a signed advertising poster for an Elvis Concert in Melbourne on Australia Day 1992.
"But Elvis died in 1977" you would say.
"Yes but were you there? None of us was there so we can't be sure exactly what happened and who knows, the rumours that he is still alive right be true. What are going to say if it turns up one day?" says the Elvis fan.
"You mean Elvis Costello?" you ask
"No, I mean Elvis Presley, the King, married to Priscilla, Jailhouse Rock…."
At this point you walk away shaking your head! You know Elvis is dead, there was no concert in Melbourne in 1992 and the idea that there is a poster advertising it is just absurd. The guy is obviously  mistaken.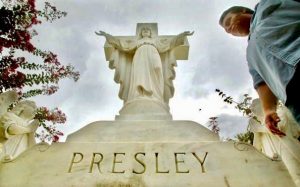 And this, dear readers is an exact parallel of the way Kelly sympathisers regard the  fabled Declaration of the Kelly Republic of North east Victoria.  They are hoping that a document that never had a reason to exist will one day emerge out of nowhere and make all their Kelly dreams come true. But, sadly for them the document isn't out there and  for Elvis fans who think he's still out there somewhere too, neither is Elvis.


The existence of an actual document declaring the North East of Victoria a Republic was first written about in the Kelly literature in 1948 by Max Brown in the Foreword to 'Australian Son'.
He wrote that the 'legend' of Ned Kelly declared that 'in the hour of his capture the police took from Kellys pocket a declaration for a Republic of North East Victoria' but he clearly didn't believe that the 'legend' of there being an actual document, or for that matter a plan to form a republic was part of the true story because he didn't mention either of those two things ever again. The origin of that legend was probably this remark from 'The Evening News' of July 2nd1880 : "it is rumoured that in Ned Kellys possession was found a pocket book containing a number of letters implicating persons of good positions and the name of one member of parliament is mentioned". If anyone knows of any other contemporary reference to documents and letters and the like taken from Ned Kelly at his capture please make it available – but, as far as I know that is the only contemporary reference, and it was to a 'rumour'
But notice how the 'rumour' became a fact in the Kelly Legend, that 'pocket book' became 'pocket' and how 'letters' became a declaration! I recall reading somewhere a while ago that his pocket also contained the first, rather incomplete plans for the Sydney Harbour Bridge – they also are still to be found.
The next mention of the Declaration document was made by Ian Jones in 1992. By then he had taken Max Browns fanciful 'Legend' and worked it up into the fully-fledged theory of the Republic that he first presented at the Wangaratta Kelly symposium in 1967. He mentioned a sympathiser army and claimed Ned Kelly met with the army on Mt Glenrowan, and he mentioned sky rockets – two components of the legend that are based on almost nothing and puffed out into something they never were – but he didn't mention the declaration document. That didn't come till 1992, by which time Jones' informant Tom Lloyd had supplied him with a few more juicy 'details' about the Republic and a journalist, Leo Radic had suddenly remembered that he had seen a printed copy of the declaration itself, at the British Museum in 1962. In fact, by the time Fatal Friendship was published in 1992 Jones already knew that exhaustive searches back in London for the document Radic described had found no trace of it having ever existed. However such was the strength of his conviction that his theory of the republic was correct, Jones went ahead anyway and announced not only that the Declaration existed but it had been drawn up by Joe Byrne in 'quaint mock legalistic language'. He repeated these claims again a few years later when his major work A Short Life was published, only admitting in the notes that in fact nobody other than Radic ever saw it. However he declared 'Radic was a trained and highly reputable reporter with no conceivable motive for imagining or inventing such a document"and called him' a highly reputable witness'.
A declaration document would have provided Jones with the one thing his entire theory of the republic completely lacked: evidence! No wonder that he clung to his belief in the document so fervently, and so desperately tried to explain away the fact that it couldn't be found and had only ever been seen by one person.
Actually there are many 'conceivable' reasons that explain how people do sometimes consciously or unconsciously imagine or invent things, or why our memories play tricks on us – and then there's the simple and most probable explanation for nobody else having seen or been able to find that Declaration : Radic simply made a mistake. Even highly trained reporters get it wrong sometimes! 
Radic himself said that at the time he saw this document in the British Museum he didn't realise what it was, and it was only much later that he somehow convinced himself that it was a Declaration.  Nowadays we have a much better understanding of the way memory works and the concept of false memory could easily account for the way Radics recollection evolved over the years into a conviction that it was a Declaration. Worse though for believers in the Declaration, much later in life Radic is reported to have changed his mind about what he saw, saying it was pamphlet not a declaration.
Innumerable writers followed Jones lead and talked about the republic and the lost Declaration of the Republic of North East Victoria, and as the quotes at the head of this page attest, Kelly followers continue to cling to the forlorn hope that one day it will surface. But it won't, and neither will Kellys plans for the Sydney Harbour Bridge ever surface because there is simply no actual evidence that either of these two documents ever existed, and no reason, at least with respect to the former, for it to exist in the first place.
The reality is this: Ian Jones conjured up an ingenious and attractive re-interpretation of the facts of Kelly history, inventing the theory of a Republic of north east Victoria to rescue Ned Kelly from the annals of criminality, and elevate him to folk hero status. It impressed a lot of people and somehow triggered a memory in the mind of Leo Radic that resulted in him managing to convince himself – and Ian Jones and everyone else who desperately wanted it to be true –  that a document he had seen seven years earlier was actually a Declaration. But all these years later its all been exposed as a hopeful fantasy; there was no republic and no phantom army, which means of course that there was never a need for a Declaration document to have existed in the first place.
No wonder they couldnt find it!
(Visited 1,125 times)